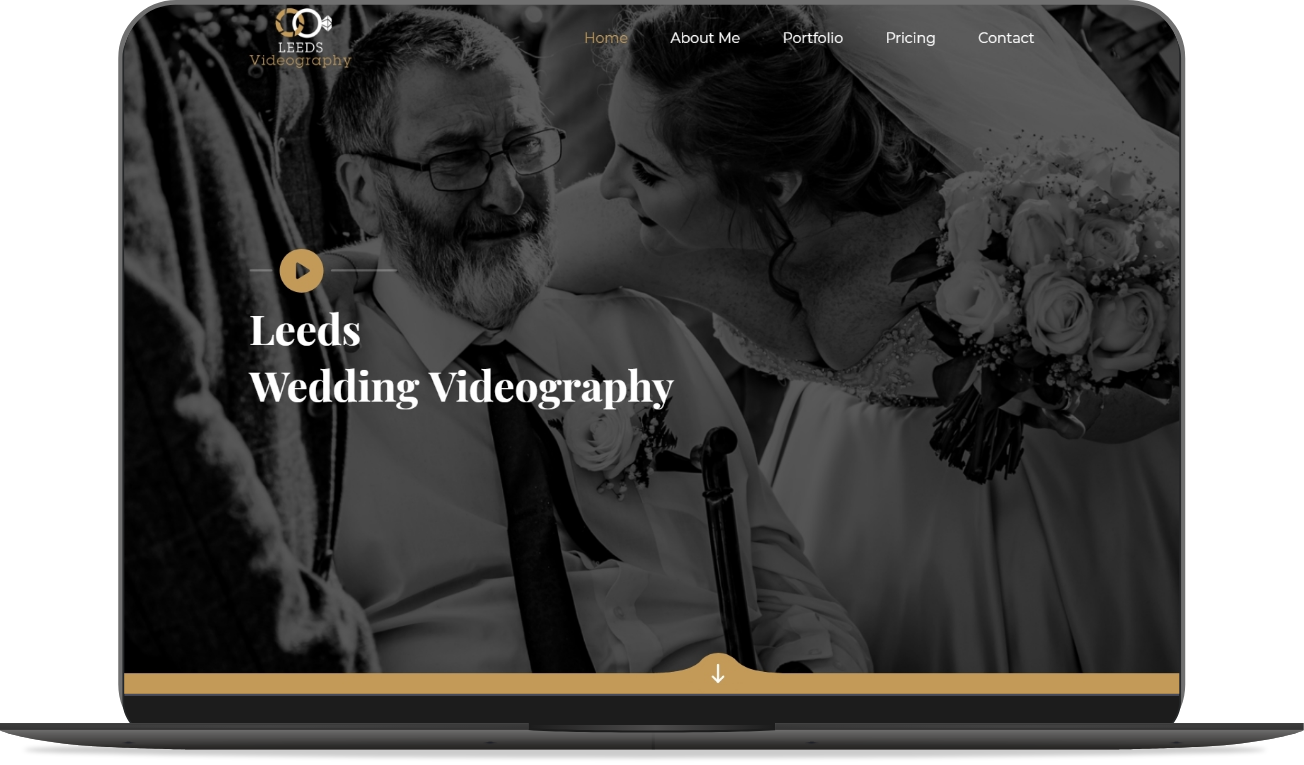 Leeds Videography are experts in all things wedding videography, from stunning aerial drone shots to cinematic wedding films that really draw on and highlight the emotions throughout a wedding day.
Jordan from Leeds Videography comes highly recommended by one of West Yorkshires most prestigious wedding venues, Waterton Park Hotel and Dimple Well Lodge Hotel.
Leeds Videography had some amazing publicity when one of the largest wedding venues in West Yorkshire, Waterton Park, chose him to be their recommended videographer. This meant Jordan needed a high-quality, professional and smooth running website to showcase his range of wedding videos.
We agreed that we wanted to funnel people quickly into two main areas of the website, the Portfolio and the Pricing – so that potential brides and grooms would be able to see Jordan's work.
The photography and videography Jordan supplied helped a bunch with the project and helped to speed up the design and development of his website dramatically.
A key part of the results was to keep the website as fast as possible, as high-quality videos can take up a lot of loading time. Through key on-site optimisations we were able to keep the average load time of the website under 2 seconds.
The website was built entirely in WordPress – with an easy-to-use back-end system which means Jordan can update every part of his website easily and quickly, including posting new video projects through Vimeo.
Not only that, he now ranks very highly in both local and national search results – a fantastic result in a competitive field!