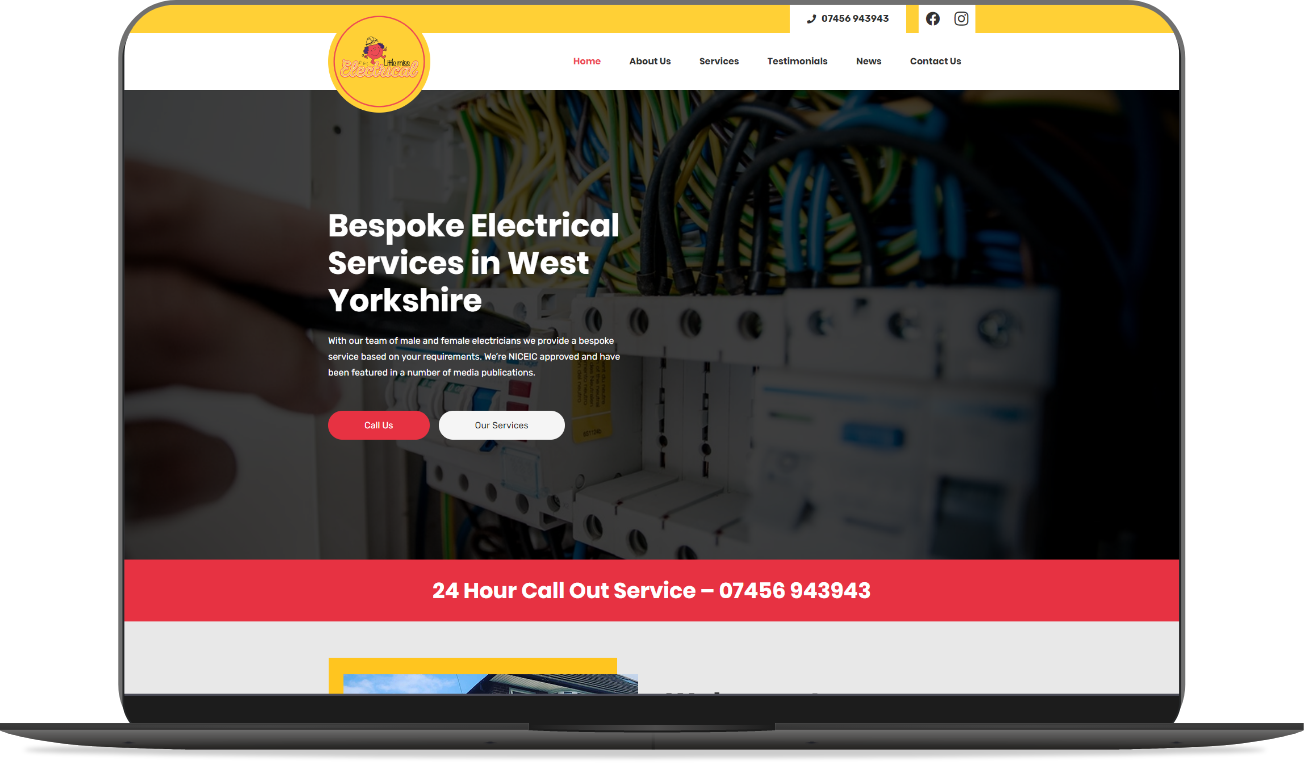 Little Miss Electrical, AKA Cathy, started off her career as a lawyer. After undertaking the enormous task of renovating a property she gave up her desk job to become a hands-on electrician.
Cathy's business has grown substantially in the last couple of years, taking on both male and female electricians — all NICEIC approved and Cathy has been featured in a number of media publications.
Cathy already had an existing website, however, it was quite dated and didn't showcase her range of electrical services and wasn't mobile optimised, meaning it didn't rank very well on Google.
That's where Athena Media came in. Cathy chose us to completely re-design her current website, focusing the design around quickly informing visitors about the wide range of electrical services Little Miss Electrical has to offer.
The new website is also designed to be totally search engine friendly. Using a series of key SEO tactics aimed at ranking highly on Google, taking full advantage of her services and keywords.
The design needed to be funky and fresh, to match the quirky logo and current brand. However, it also needed to portray the size and professionalism of Little Miss Electrical.
Little Miss Electrical now ranks #1 in high-value keyword searches such as 'Female Electrician Huddersfield' and in West Yorkshire which is a fantastic result, and the Google Analytics stats match this, showing continuous growth in visitors month on month since launching the website.
Since the launch of the website Little Miss Electrical has gone from growth-to-growth, taking on new members of staff, new vans and expanding the reach of her services to West Yorkshire.