Fabulous Fairy Factory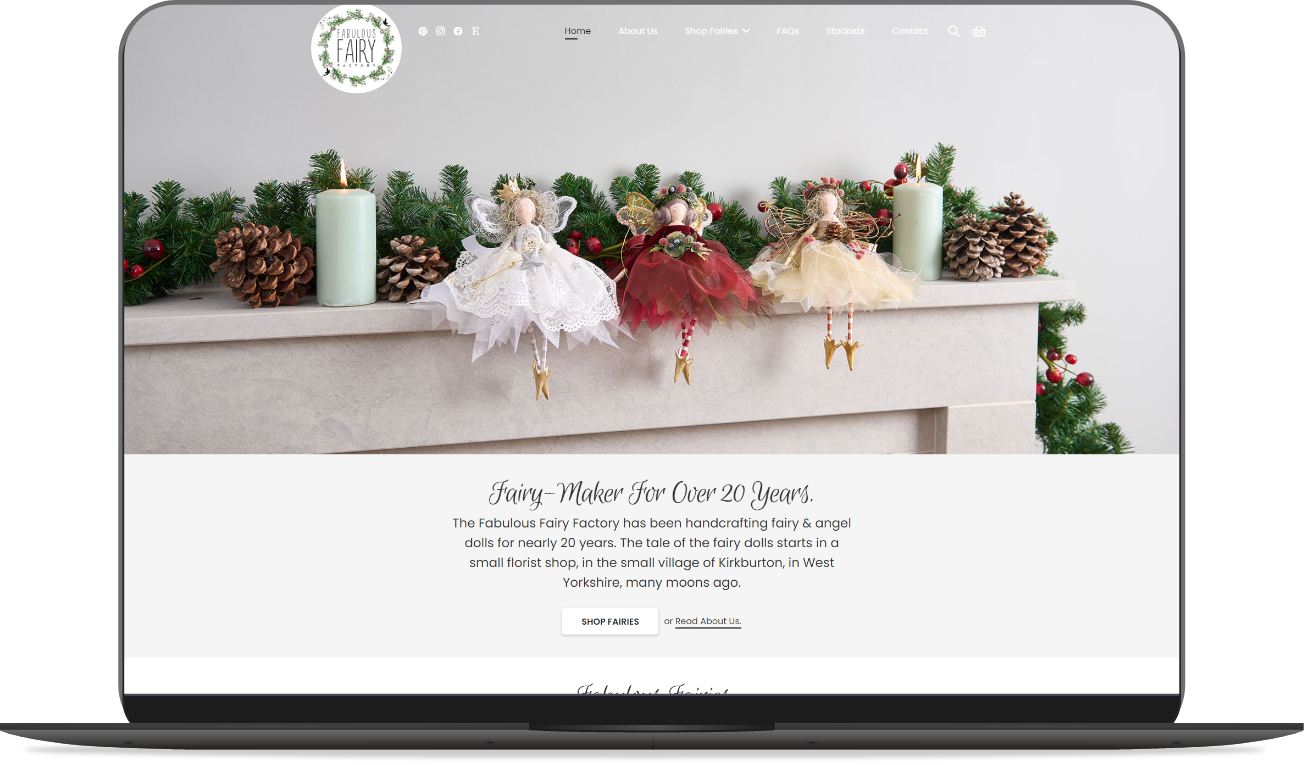 Bespoke Craft eCommerce Web Design
Fabulous Fairy Factory helps bring wonder and imagination to homes across the globe every day. What began as a small project in a florist in Kirkburton, West Yorkshire, has grown into a massive international enterprise with over 20 years of experience. They are the 'original' fairy doll creator, and many have tried to copy their design and aesthetic. So, naturally, we needed to create a website to fit this reputation and style.
For this website, we needed to create an upmarket website design that catered to the business owner's upmarket clientele. The elegant nature of these decorative fairy dolls required a website that also appeared fantastical, whimsical, and generally symbiotic with the product. This required us to make a fully bespoke website that featured doll customization (for choosing colours, sizes, etc,.), as well as client management functionality so the business owner could change and add to the website at her whim.
The owner of Fabulous Fairy Factory also has a large following on social media. This needed to be integrated into the website. So we added a direct live connection to her Instagram feed which allows clients to view her posts but also access her social media directly and easily from once place.
The website was fully search engine optimized and ranks very highly for all relevant search terms — and was able to do so very quickly. Overall we were able to create a website that perfectly fit the needs, both functionally and visually, of the client. The result was one of our favorite website designs to date!