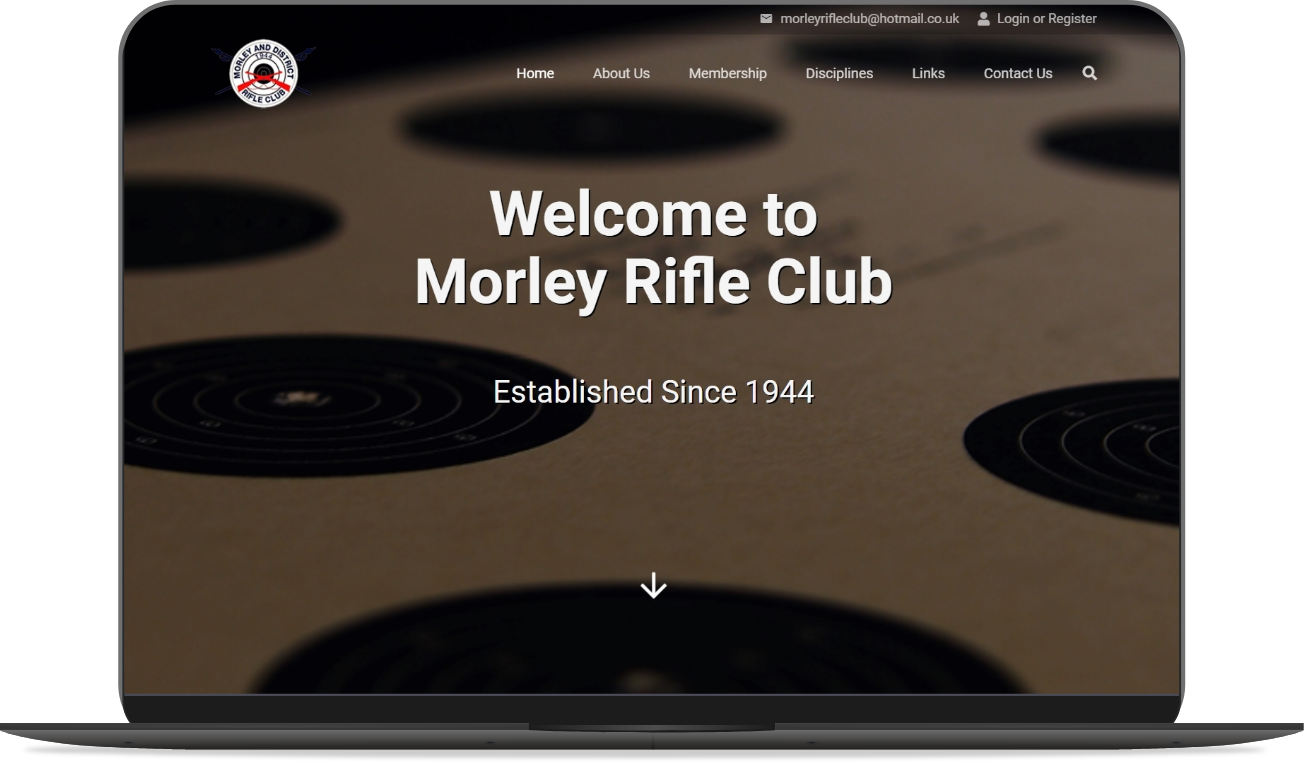 Morley Rifle Club is an Olympic standard rifle and pistol target shooting club based in Morley, Leeds. With members aged 8 to 80, Morley RC has a range of shooting standards and abilities from novice to Olympic standard.
Widely known for being one of the UKs leading Olympic Rifle Shooting Associations, Morley Rifle Club comes with a rich and dramatic history behind its highly secure doors.
Morley R.C. needed a website that would refresh their image and predominantly target a younger audience while also simplifying their outdated paper-based scoring and results system which they found was frequently off-target, pardon the pun.
The design needed to be fresh and modern, while being easily usable by all members. Maintaining their professional status and rich history was extremely important throughout this web project. This is exactly why we went with a minimal and straight-to-the-point design, offering new visitors quick access to the most important club information, such as when the club opens for events and how to contact or join the club.
The website also makes use of a protected members-only section to display personal shooting results, upcoming dates and important documents.
Luckily one of the members, Rob, was a professional photographer, which helped out a bunch with getting amazing photography of the members and club which I was able to use throughout the website design.
The website was built entirely in WordPress – with an easy-to-use plugin installed which allowed committee members to post and update club results, accept new member accounts and post important dates to the calendar such as upcoming meetings or important shoots dates with a few clicks of a button.
Committee members can also post peoples results each season, which allows members to view their scores online, rather than having to find it within the club.