Mandate Systems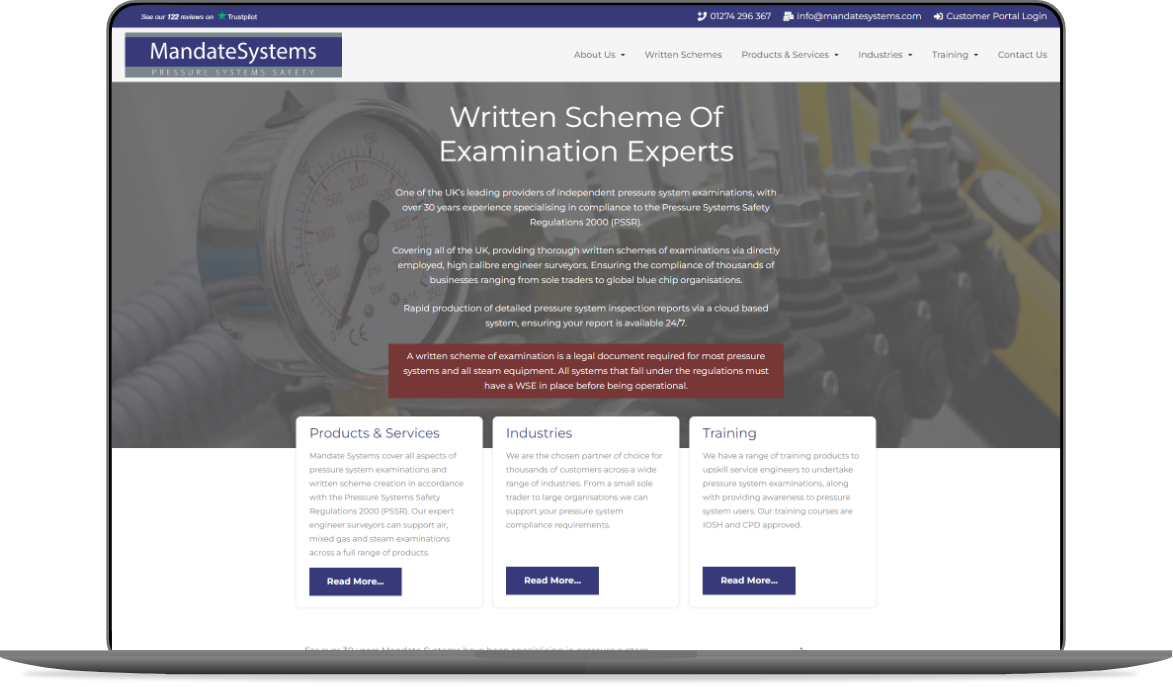 Web Design for Huddersfield Company
Mandate Systems is a leading provider of pressure systems safety services in the UK. The company has been in business for over 30 years and specializes in pressure systems and written schemes of examination. They have a team of highly skilled surveyors who cover the length and breadth of the UK, ensuring pressure system compliance on air, mixed gas, and steam systems to name just a few. The company supports thousands of companies in yearly pressure system inspections.
Athena Media and Mandate Systems wanted to create a new website that effectively communicated the key services offered by Mandate Systems and provide an industry-leading interactive calculator for visitors to determine if they needed a written scheme before getting in touch – helping to narrow down leads through the website to higher quality ones. The website also needed to cover the various industries that Mandate Systems serves and provide key information about the company's history and team to those interested.
The new website for Mandate Systems has been well received by both clients and the Mandate team. The interactive calculator has been especially popular, with many visitors using it. The website's clear and concise information about the services offered by Mandate Systems has also been praised, making it easier for visitors to understand the complex services they provide. The new website has also helped to improve the company's online presence and increase its visibility in search engines.