We care deeply about the planet and creating a business that gives back to and understands the importance of nature. That's why we're thrilled to share that we're partnering with One Tree Planted so that for every 5 new followers Athena Media's Facebook & Instagram get, we'll plant a tree in the Amazon Rainforest.
We don't need to tell you the importance of trees, but trees clean our air and water, create habitats for biodiversity, contribute to our health and wellbeing, and create jobs for social impact.
The goal is to totally scrap our social media advertising budget, and instead use it to restore and protect the "buffer zone" between Tambopata National Reserve, Bahuaja-Sonene National Park, and the city of Puerto Maldonado. This area has been identified as a high-risk zone for deforestation and degradation due to unsustainable agricultural practices in the region. Planting trees here will help conserve habitat for the Jaguar and hundreds of other species living in the protected areas, while providing sustainable livelihoods to local people.
The Amazon is the world's largest tropical rainforest, spanning 9 countries in total: Brazil, Bolivia, Peru, Ecuador, Colombia, Venezuela, Guyana, Suriname, and French Guiana. At 6.9 million square kilometers (2.72 million square miles), the Amazon Basin covers around 40% of the South American continent.
It produces roughly six percent of the world's oxygen and has long been thought to act as a carbon sink, meaning it readily absorbs large amounts of carbon dioxide from the atmosphere. Which is exactly why we want to help plant as many trees there as we can.
For Every 5 New
Social Followers
We Get – We'll
Plant A Tree In
The Amazon Rainforest
How many tree's we've planted so far
Why Plant Trees In The Amazon?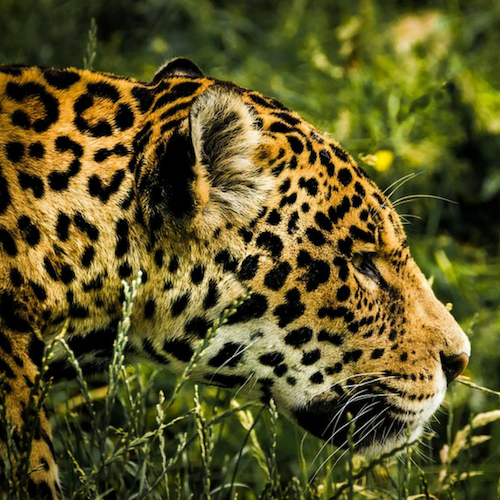 Protect Habitats
Tambopata National Reserve is home to many rare species that have disappeared elsewhere in the Amazon due to poaching – including tapirs, spider monkeys, jaguars, and caiman.
Support Local Farmers
Agroforestry provides long term income that is sustainable economically as well as environmentally. Help establish a cooperative of local farmers that are empowered with this knowledge!
Restore Soil Health
A big driver of deforestation in Peru is over-farming. By creating a mixed agroforestry system using cacao plants and native tree species, we can restore nutrients to the soil and prevent further degradation.
Just some of the work we're helping support…
We're honored to support reforestation with One Tree Planted as part of our commitment to sustainability.
Help us to plant more tree's by following our social media channels: –