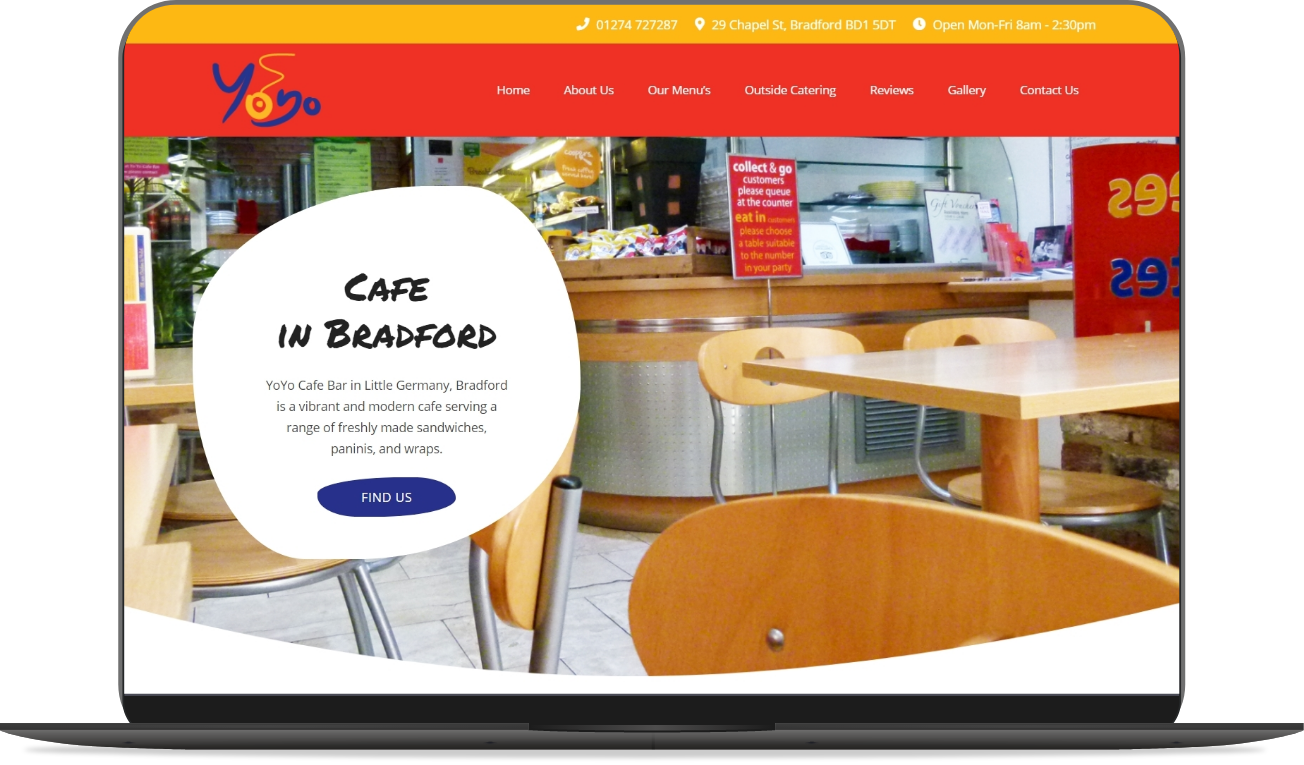 YoYo Cafe Bar in Bradford is a vibrant and modern cafe serving a range of freshly made sandwiches, paninis, and wraps.
With its energetic aesthetics YoYo Cafe Bar looks fashionable, cosy and welcoming. Opening in early March 2002 YoYo Cafe Bar is one of Bradfords premiere cafe bars and has gone from strength to strength, becoming a figure head for the local community in recent years.
YoYo Cafe Bar is known for being an exciting and modern cafe in the heart of Bradford – that's exactly why we wanted to keep the design fresh, modern and easy to use. With its bright, minimal and straight-to-the-point attitude offering customers quick access to the most important sections of the website, such as the menus and outside catering pages.
We wanted to highlight the inside of the cafe as well as the historical monument right outside the cafe – so on a sunny day, we nipped down with a camera and got some shots of the food, staff, and area and immediately put these to good use to showcase the cafe.
As a result of the new website, the cafe bar was able to organically out-compete their local competition online and now feature at the top of 30+ searches in that area.
In the last 90 days, the website received 496 unique users all spending an average of 1 minute and 30 seconds on the website – which is a fantastic result for the YoYo Cafe Bar team!