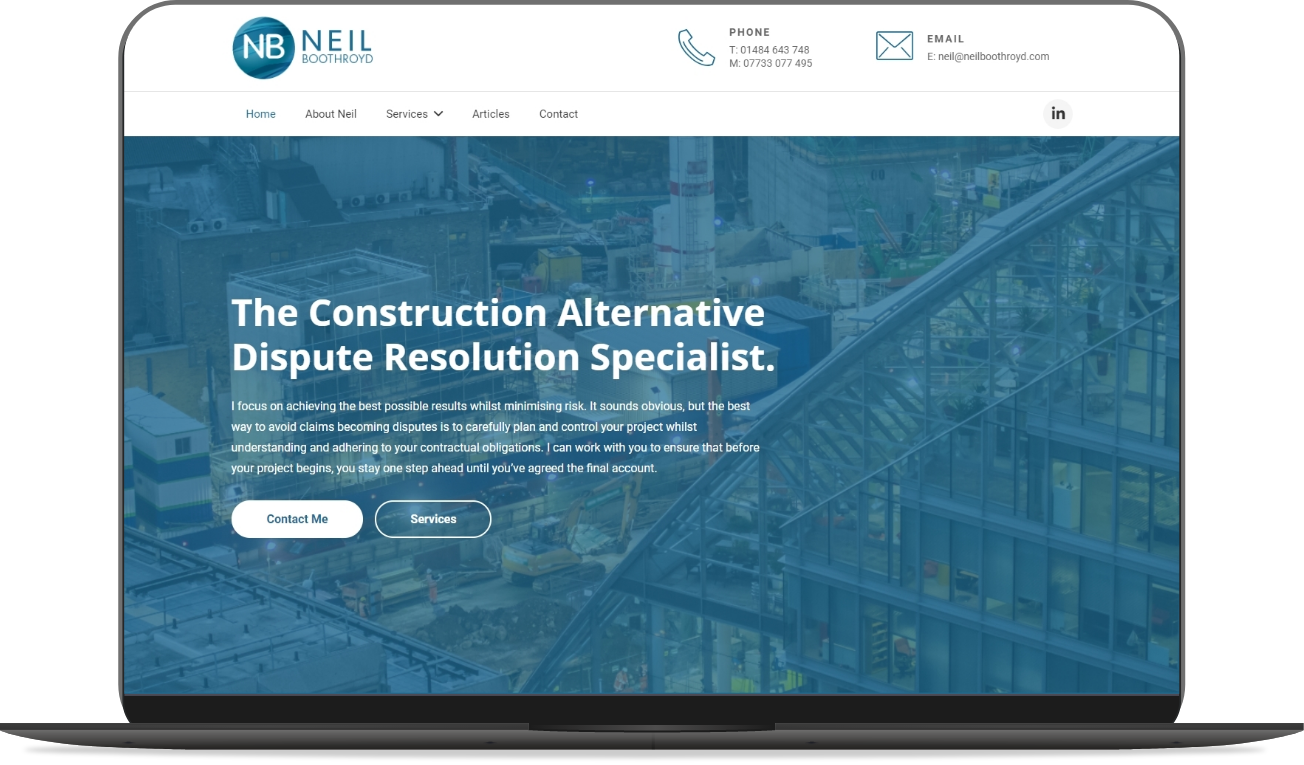 Neil Boothroyd provides a key set of services to the building and construction industries, including; adjudication, mediation, arbitration, expert witness and commercial services.
As an industry leader in his field, with over 25 years experience, Neil truly is a master at what he does. He's RICS accredited and a fellow of the Chartered Institute of Arbitrators and Chartered Surveyors and needed a website to showcase everything that he does under one roof.
Neil approached Athena Media in need of a truly bespoke website design and build to complement a change in his career path.
We did an entire overhaul of Neil's previous website, NCGB, and designed his new website to be fast, efficient and highly user-friendly. We wanted to reflect Neil's professionalism, experience, and skill set in a modern way, while staying true to his roots.
While we worked hard on developing the website Neil began creating a series of mini-videos for each of the service pages and generating the website content with Sam from SAM-Marketing.
The website's design focuses heavily on Neil's professional experience and the key set of services he offers, all while being organically SEO friendly to each of the sectors he works in.
After just a couple of months Neil's new website over-took a lot of his long-standing online competitors in a lot of highly competitive search rankings.