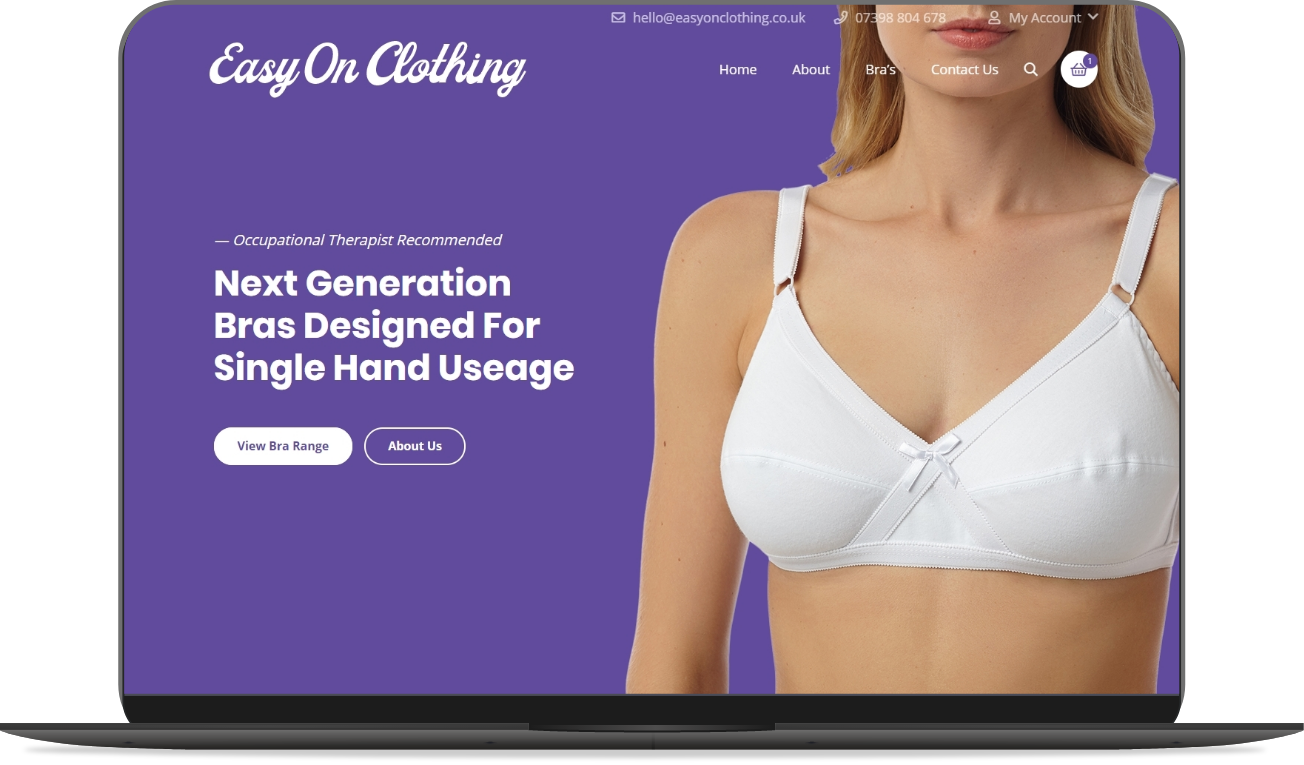 Easy On Clothing are a game-changing manufacturer selling a range of innovative and market-leading restricted mobility bra's, which are prodominately designed to help stroke survivors maintain dignity and regain a sense of privacy.
The business started after Pete, in his final year at Huddersfield University, approached a group of Occupational Therapists (OTs) as part of a research project. At Petes meeting one of the OTs asked if he could design a bra with conventional fastenings, that could also be put on using just one hand.
The first step in creating a solution for Easy On Clothing was to develop their brand and brand assets. After researching into local, national and international companies we opted for a 70's style font to encompass Pete's long business history, as well as ensuring Easy On Clothing stood out amongst a sea of regular Bra Brands.
The challenge was then to make purchasing and receiving these bras as simple as possible, we removed a lot of the 'fluff' around ordering a product online, simplified the checkout process and streamlined the ordering service helping to boost sales and traffic to the website.
As this was definitely one of Athena's more unique eCommerce web design projects we wanted to ensure the design and functionality matched the niche.
Taking it back to basics, we stripped out a lot of 'fluff' features to create a simple, easy to use, and easy to find the right product website which based on user feedback, people loved.