We recently completed a small branding challenge. The idea was simple, we were to be given a totally random name and a random industry in which to create the brand from scratch.
The brief was exactly that, random: "Gym Supplements, oh, and name it Moonshine."
The protein powder and creatine market is massive. Spearheaded by companies such as SiS, Bulk Powders and Optimum Nutrition. However, they all follow the same branding principles; in your face, sparkly and over complicated packaging. That's why we wanted to design something that would truly stand out as well as target serious health professionals.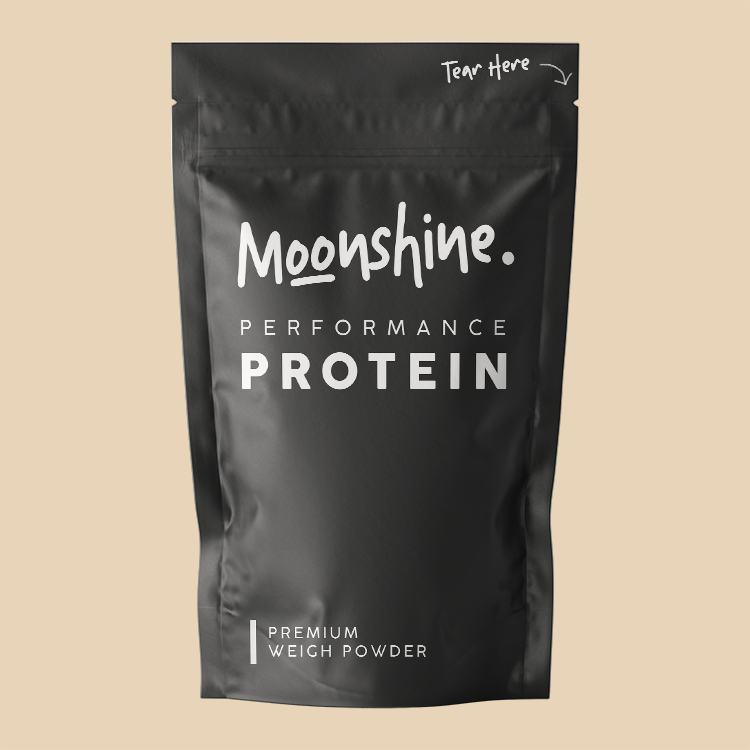 We cracked on with some research straight away, quickly finding out that in order to stand out in the gym supplement world, you would need to completely stand out.
Using a simplistic dark gray and white colour scheme we created 'Moonshine.' An up-market gym supplement brand that would appeal to serious and professional gym athletes.